In the world today, Businesses can't thrive alone without marketing. However, of all forms, Online marketing seems to be the best suit. One thing in online marketing for your business is creating an online marketing plan. This helps to carry out great strategies and evaluate the results of your activities. To achieve your goals with online marketing, you need a marketing strategy.  That is where Airtable comes in. The platform is extremely flexible for just anything in business, most especially marketing.
Under online marketing, we have email and social media marketing. So, we will be looking at how to use Airtable for social media marketing strategy. Since it is the road map that defines how a brand will do with social media initiatives. Going forward, let's look at how it helps with this.
Setting goals with Marketing plan template
No Airtable expert that deals with marketing will deny not using its marketing plan template. You can't be successful without planning your marketing goals. That's where Airtable comes in to help. You can click on marketing plan template and try it out. It is definitely what you need for this.
Analyzing competition using Airtable
To be successful with online marketing. Firstly, you have to follow your competitors on social media to learn their tactics. However, like an Airtable specialist will do, use the Airtable competitive analysis template. Click on the link. When you get to the page, clink on use template. It will help you to track important details about your competitors. Moreover, you need assessments of their strengths and weaknesses.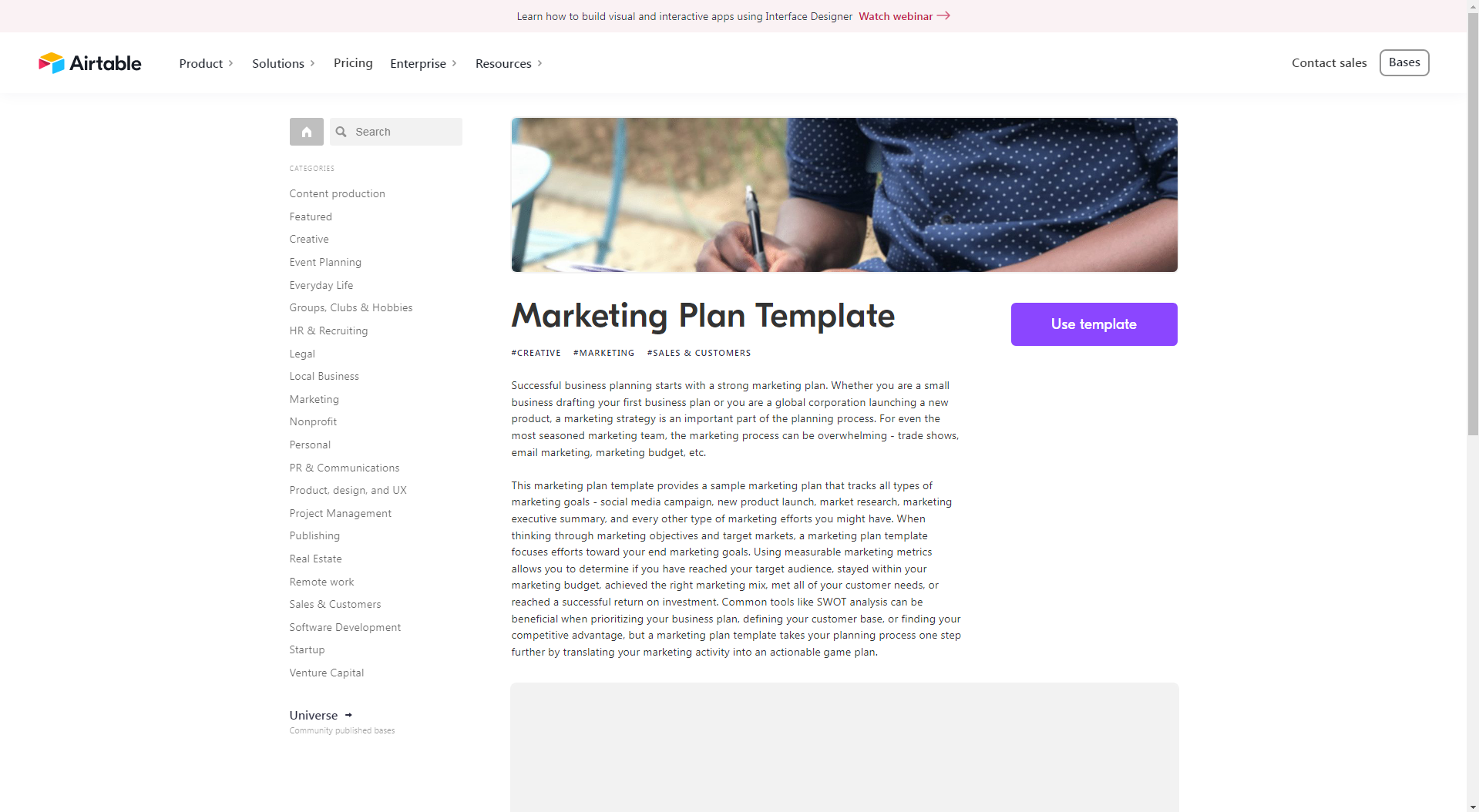 Content management using Airtable
If you can't, then you might hire an Airtable consultant because, organizing your content is very important in social media marketing. Therefore, Airtable saves you the stress of having to organize a large number of contents, from idea to finished spot. Since marketing online is not possible without content, you might want to take this seriously.
Track paid social campaigns
It is important you know, boosting content with paid ads is very important to what we are talking about. However, making it easier, Airtable provides a social advertising template. (click on the link, it takes you to the template). When you get to the page, click use template. It helps to organize and track your paid social campaigns.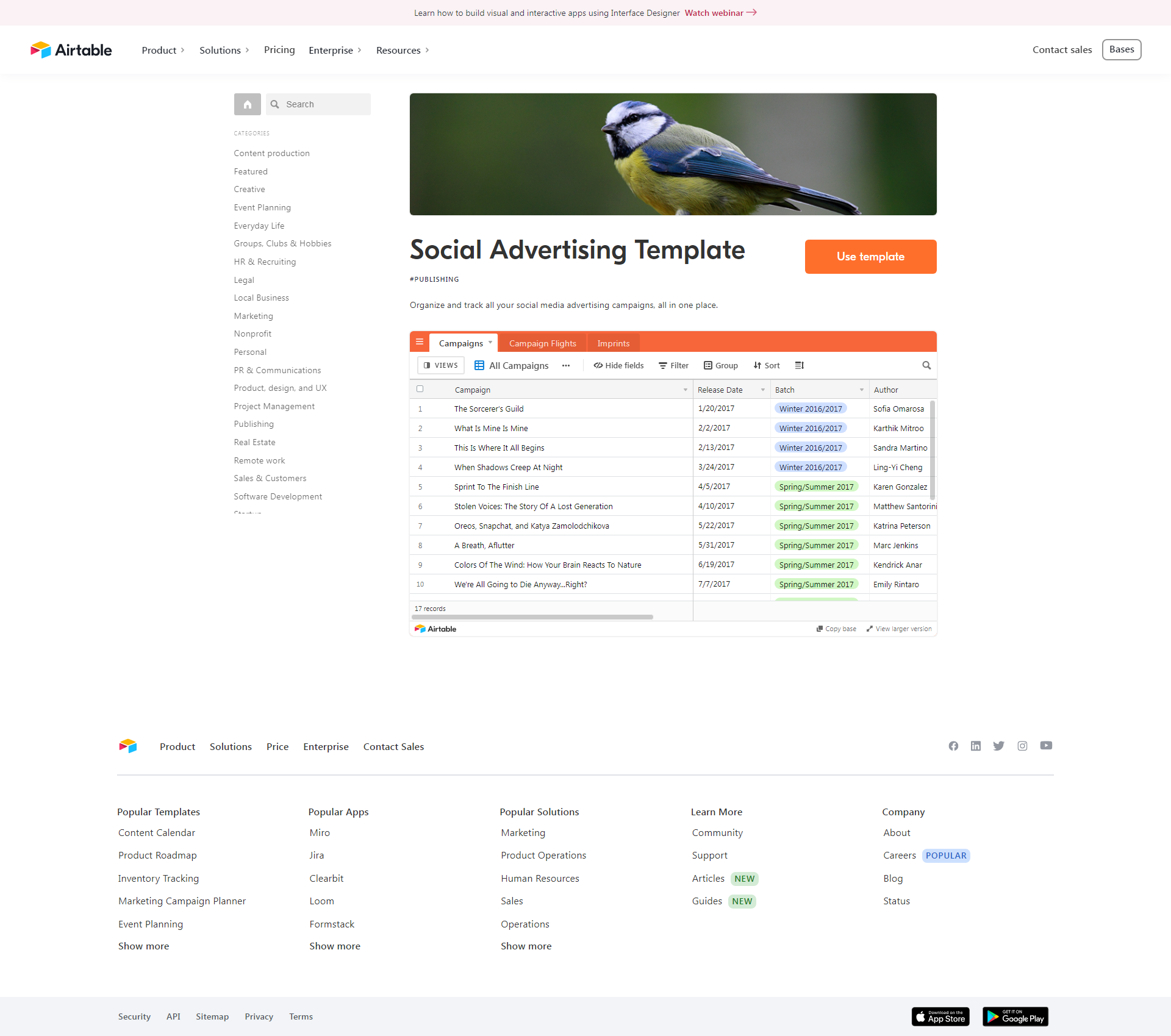 Engaging Feedback
Getting and engaging feedback from your customers helps you to know what they want and what to improve on. Are you going to do this manually? No! An Airtable solutions expert will tell you to use the user feedback template. Click on the link and click on use template from the page it shows. It is provided to help with this.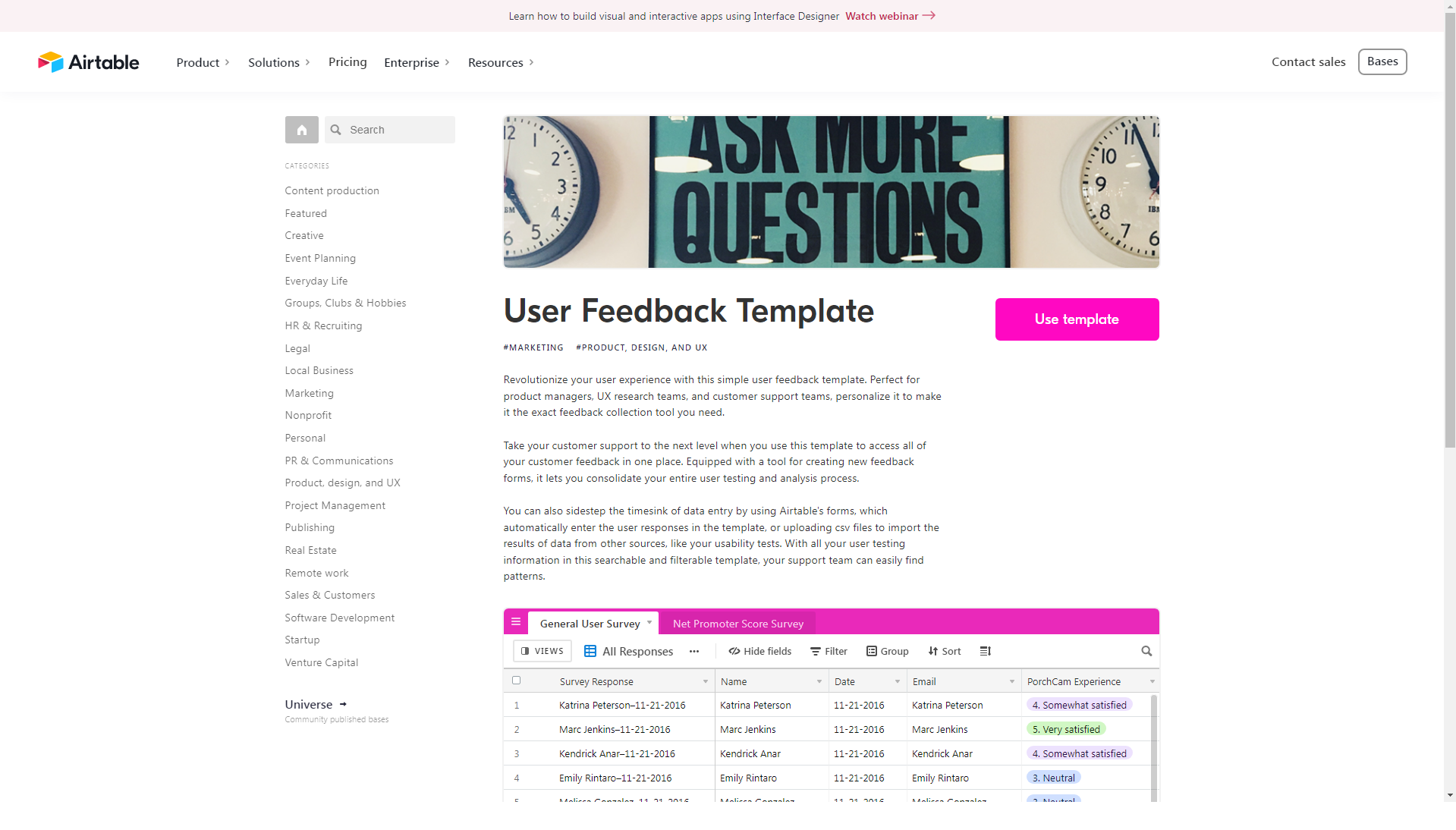 Lastly, It is important to note that it is working smart and not working hard. Therefore, save yourself from unnecessary stress when dealing with social media marketing. If it gets hard for you or you are confused about what to do, hire an Airtable developer or an expert who will help you achieve your goals using the platform.